Mad Men star Jon Hamm watched Gossip Girl for the first time, and he has some thoughts about the teen drama's problematic male characters.
Jon Hamm watched Gossip Girl, and he's got some thoughts. Premiering in 2007 and running until 2012, the series was based on the novels of the same name by Cecily von Ziegesar. The adaptation was a hit for The CW, creating stars out of its cast.
After more than a decade off the air, Gossip Girl's reboot will debut on HBO Max later this year. The project has renewed interest in the original, which is remembered fondly for its fashion and campy plot developments, even as other aspects of the teen drama are glaringly flawed. After only watching two episodes, Mad Men alum Jon Hamm spotted some of those flaws.
Continue scrolling to keep reading Click the button below to start this article in quick view.
Hamm's comments came as part of the new Too Long; Didn't Watch podcast. Hamm watched Gossip Girl because he worked with several people who appeared on the teen drama. Towards the end of the podcast, Hamm reflects on why he finds Chuck Bass and Dan Humphrey to be so troubling. His full quote is transcribed below.
"Everyone was just kind of was like, 'Oh, this is Chuck', 'Like, he just kind of talks like a bad guy.' Yeah, it was kind of interesting to see that he was accepted by the community or by the narrative as this sort of relatively heroic person. Even though every time he opens his mouth you kind of don't trust that guy. It does feel weird for a show to extensively be so female centric, or female oriented, or about the kind of girl power of it all, even though it's a little twisted, to actually have the boys in the show really kind of manipulate the girls so much. At least from what I've seen, there just seems like so much back and forth. Including the reveal that the actual master manipulator is, in fact, the man."
Hamm references the fact that Dan is revealed to be the titular gossip blogger by the show's end, though he spends most of his focus on Chuck. It's for a good reason. In the pilot episode, Chuck sexually assaults both Serena and Dan's sister Jenny. The series would make halfhearted attempts to address Chuck's predatory behavior, but he is mostly forgiven without really changing his ways. This has been a point of contention for some Gossip Girl fans, who argue the teen soap romanticizes abusive behavior and minimizes it by pairing Blair with Chuck despite the couple's toxic romantic history. While it is true Gossip Girl is hardly the only piece of pop culture to utilize harmful male leads as a trope, with The Vampire Diaries and Buffy the Vampire Slayer both having instances of indulging the trend, Gossip Girl stands out from its peers in the genre for how it handled Chuck's depiction.
In another sense, it's interesting for Hamm to opine on problematic male characters considering he's known for portraying Don Draper on Mad Men. The critically-acclaimed AMC series has been dinged by some who believe that it showed Draper's isolation and alcoholism in an alluring light. That may be true to a point, but Mad Men also went to great lengths to thoroughly investigate Don's life. The same cannot be said for Gossip Girl, which frequently waved away the thorny subjects it broached. With the HBO Max reboot on the way, hopefully, the second try is an improvement.
More: Gossip Girl: How Old Blake Lively's Serena Is At The Beginning & End
Source: Too Long; Didn't Watch podcast.
Die Hard Jokes Abound After Bruce Willis Refuses To Wear A Mask In Public
About The Author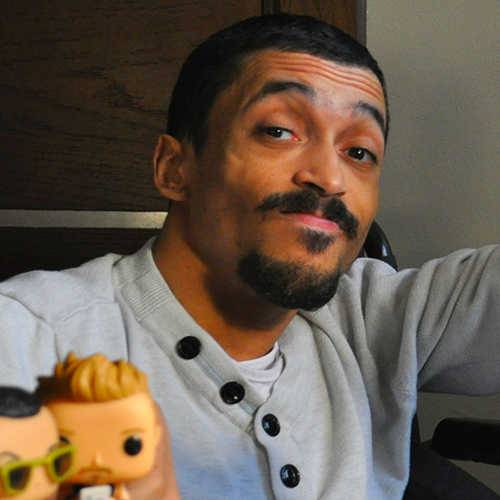 Abdullah Al-Ghamdi (544 Articles Published)
Abdullah Al-Ghamdi joined Screen Rant in August 2019, focusing on movie and television news. In January of the same year, he wrote a 3500+ word piece on why Primo Colón is underrated. He considers it his finest work. When he's not arguing for the merits of his favorite wrestler, he can be found posting reviews of varying lengths on Letterboxd. You can reach him at: [email protected]