The new OnePlus Band fitness tracker features lots of health-related sensors at a low price, but how does it compare to the competition?
The OnePlus Band offers an array of health tracking sensors at a price that's lower than other smartphone and watch-related products offering similar capabilities, although it does make compromises in other departments. Rumors of the OnePlus wearable have been circulating for quite some time now. In fact, a smartwatch is also expected to arrive soon and there's been some speculation over whether it will utilize a different operating system than Google's Wear OS.
While the OnePlus smartwatch remains unannounced, the company has now bolstered its wearable range through the introduction of a cheaper fitness band. OnePlus is known for coming up with high-end smartphones at surprisingly low prices, and it seems like the company will be using the same strategy for its emerging wearables lineup. The OnePlus Band is expected to arrive in India first, before launching worldwide in the first quarter of 2021.
The OnePlus Band has now launched in India and at a price that equates to less than $40 in U.S. terms. According to the specs, the OnePlus Band is loaded with a wealth of health-tracking features, including real-time heart rate monitoring and sleep tracking, as well as a blood oxygen saturation (SpO2) sensor, and 13 dedicated exercise modes. The fitness band comes with a 100 mAh capacity battery that is said to last up to two weeks. Priced at 2,499 Rupees (about 34 USD), it is available in three different colorways: Black, Navy and Tangerine Gray.
How The OnePlus Band Compares
While it's unfair to compare the OnePlus Band to other full-sized smartwatches, it does share similarities with some of the cheaper yet highly-rated wearables in the same category, such as Xiaomi's Mi Band 5. Like the OnePlus Band, the Mi Band 5 also comes with a 1.1-inch AMOLED display, 5 ATM waterproofing, Bluetooth 5.0 support, exercise routines, and similar heart rate tracking and sleep monitoring capabilities. It is also priced around the same level. While it doesn't have the SpO2 sensor, the Mi Band 5 does have menstrual cycle tracking, a greater capacity 125 mAh battery and magnetic charging.
Of course, at this price range, users can't expect either to come with more advanced health monitoring features, like an ECG sensor. However, it doesn't help that the OnePlus Band is not sporting any features that make it stand out from the competition. Due to this, the OnePlus Band feels more like an upgrade to less capable fitness trackers than a wearable that offers anything more meaningful. Either way, with OnePlus expected to announce a smartwatch soon enough, this can be viewed as an indication of what's to come from the company in 2021 and beyond.
Next: Google Assistant Comes To Fitbit Smartwatches: What Can Users Do With It?
Source: OnePlus
KUWTK: Kim Kardashian & Kanye's Most Memorable Moments (Good & Bad)
About The Author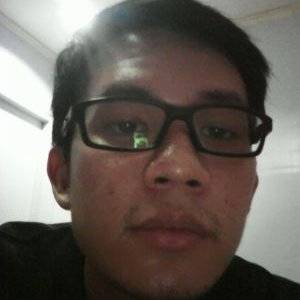 Kyle Encina (123 Articles Published)
Kyle Encina is a writer with over five years of professional experience, covering topics ranging from viral entertainment news, politics and movie reviews to tech, gaming and even cryptocurrency. During his free time, he indulges in composing melodies, listening to inspiring symphonies, physical activities, writing fictional fantasies (stories) and of course, gaming like a madman!