HBO's Silicon Valley not only had one of TV's funniest casts but its side characters, from Laurie Bream to Russ Hanneman, always delivered the laughs.
Despite suffering a handful of behind-the-scenes setbacks, like the untimely passing of one of the show's stars and the abrupt departure of another, HBO's Silicon Valley managed to knock it out of the park every season of its six-year run. The story of a startup butting heads with a monopolizing corporation perfectly lampooned the tech industry while offering a poignant underdog struggle.
The series' main cast is filled with hysterical characters — from Richard to Big Head to Gilfoyle to Dinesh to Jared (or rather, Donald) to Gavin Belson — but they were surrounded by a hilarious roster of supporting players, too.
10

Dr. Crawford
Richard has a very specific neurosis. When he's embarrassed, which is an awful lot, he has a tendency to violently vomit or pass out, which warrants several visits to the doctor.
The only problem with this is that his doctor, Dr. Crawford, is insanely unprofessional. Eastbound & Down's Andy Daly always played the role brilliantly.
9

Maximo Reyes
In the final season of Silicon Valley, Richard meets an eccentric billionaire named Maximo Reyes, who buys a stake in Pied Piper. He challenges Richard's ethics because he wants PiperNet to go against its own ethos for profit.
Besides appearing in Silicon Valley's sixth season, Arturo Castro is perhaps best known for playing Jamié alongside Abbi Jacobson and Ilana Glazer in Broad City.
8

"Action" Jack Barker
The pioneer behind the "Conjoined Triangle of Success" business model, "Action" Jack Barker was introduced in the third season as the new CEO taking over Pied Piper from Richard, handpicked by Laurie Bream.
Later, after being fired by Laurie for trying to undermine her, Jack has a chance encounter with Gavin Belson at an airport and ends up running Hooli.
7

Holden
When Pied Piper really takes off and Richard can afford to employ a real assistant to relieve Jared of some of his duties, he hires a well-meaning young man named Holden.
However, Jared instantly becomes jealous of Holden. He treats him like dirt and obsesses over every tiny mistake he makes, despite Richard's attempts to get him to go easy on the poor guy. Toward the end of season 6, Holden is let off the leash and becomes a party animal.
6

Hoover
Gavin Belson's head of security, Hoover, will go to absurd lengths to make his boss happy. Gavin doesn't appreciate him, but Hoover puts up with that because he believes in Gavin.
Chris Williams had already played one memorable role on an HBO comedy – Krazee-Eyez Killa in Curb Your Enthusiasm – before being cast in Silicon Valley.
5

Ron LaFlamme
Most of the time, when a comedy series features a lawyer character, the joke will be that they're hilariously incompetent, like The Simpsons' Lionel Hutz or It's Always Sunny's Uncle Jack. One subversion of this is Seinfeld's Jackie Chiles, a satirical portrait of Johnnie Cochran.
In Silicon Valley, Pied Piper's legal representative Ron LaFlamme, played by Ben Feldman, is good at his job, but he's also inappropriately blasé about his clients' legal troubles.
4

Laurie Bream
Introduced as Peter Gregory's replacement in the second season, Laurie Bream is a ruthless, razor-sharp businesswoman whose professional successes make up for her complete lack of social skills. For five seasons, Laurie didn't express a single emotion.
Suzanne Cryer's deadpan delivery was already spot-on, and the final season offered a glimpse at Laurie's personal life as she had a baby without taking a full day off work.
3

Peter Gregory
The founder and CEO of Raviga Capital and an early believer in Pied Piper, Peter Gregory was primed to be a major character in Silicon Valley, but his arc was tragically cut short by real-life circumstances when actor Christopher Evan Welch passed away in the middle of filming the first season.
Whether he was barbing with his old rival Gavin Belson or driving around in his tiny one-person car, Gregory was always a joy to watch.
2

Jian-Yang
Introduced as a supporting character in season 1, Jian-Yang saw his role in the series increase as he instantly became a fan-favorite. From his lack of loyalty to his friends to the genius hiding beneath his deadpan demeanor, Jimmy O. Yang always nailed the role.
Jian-Yang stole the show whenever he made an appearance, whether he was poorly trying to impersonate Erlich (or "Eric") on the phone or planning to get rich quick by selling "New Reddit," "New Facebook," and "New Pied Piper" on the Chinese market.
1

Russ Hanneman
Every tech startup has a Russ Hanneman. Brash, egotistical investors like Russ are a dime a dozen. Chris Diamantopoulos hysterically dialed up the character's intensity and delusions of grandeur to make him come across as a spot-on satire of billionaires.
In the final season, Russ is found sifting through trash as he lost all his money on 35 bad ICOs and then lost the thumb drive containing the info of the one successful ICO he invested in. After reclaiming his wealth, he puts on the extravagant, poorly organized RussFest in the Nevada desert.
NEXT: 10 Shows To Watch If You Liked Silicon Valley
Next Harry Potter: Muggle Characters, Ranked From Most Heroic To Most Villainous
About The Author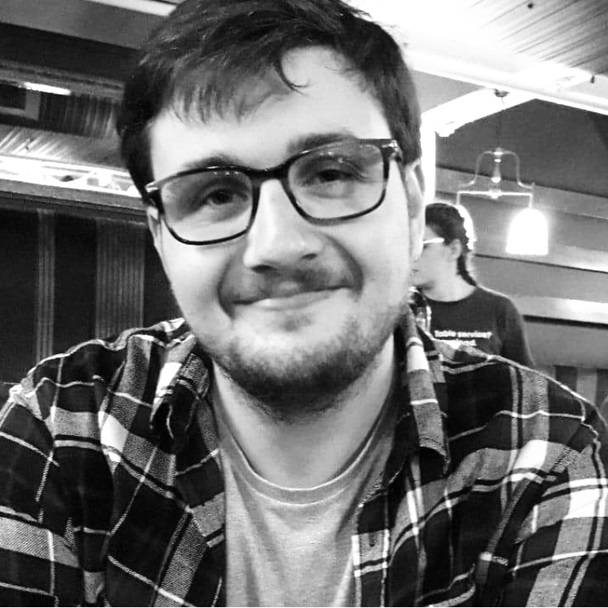 Ben Sherlock (2250 Articles Published)
Ben Sherlock is a writer, comedian, and independent filmmaker, and he's good at at least two of those things. In addition to writing for Screen Rant and Comic Book Resources, covering everything from Scorsese to Spider-Man, Ben directs independent films and does standup comedy. He's currently in pre-production on his first feature film, Hunting Trip, and has been for a while because filmmaking is expensive. Previously, he wrote for Taste of Cinema and BabbleTop.